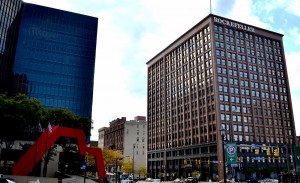 Protect Your Rights If You Are Injured At Work:
If you have been injured on the job, you need an experienced workers' compensation attorney who understands the complicated process and can make certain you receive entitled benefits. Sammon & Bolmeyer offers a free consultation to anyone who suffers an occupational disease or sustains an on-the-job injury. We will listen to the facts of your case and explain your options. We represent thousands of injured workers throughout Northeast Ohio.
Do I need an attorney to handle my workers' compensation claim?
Whether or not your employer is contesting your claim, you need to understand your rights. Well-meaning employers frequently are ignorant of the workers' compensation system. Other employers are concerned about minimizing your benefits because of costs. You need an attorney who is focused on your best interest to be your advocate.
Understanding Ohio workers' compensation benefits.
Many workers do not understand what they are entitled to if they are injured on the job or suffer an occupational disease. In addition to paying for related medical treatment, Ohio workers' compensation provides many other types of benefits, including payment to replace lost wages and compensation for permanent damage as a result of your injury or illness. In addition, there are a number of other benefits of which you need to be aware. Sammon & Bolmeyer represents injured Northeast Ohioans in their workers' compensation claim on a contingent-fee basis. This means you pay a fee only if an award of compensation is made.If you would like to speak with one of our attorneys about a work-related accident or to learn more about workers' compensation, please call 216-781-7990 or e-mail us to arrange a free confidential consultation. We welcome attorney referrals and serve clients all over the United States from our Northeast Ohio offices.
If you would like additional information regarding the legal services provided by Sammon & Bolmeyer attorneys, please contact us.